We've received some shipments of some of our European-made creativity supplies this week! 
Look for more colors of French fountain pen ink from J. Herbin. We've added 1 oz bottles of Rose Cyclamen (Pink), Rouge Caroubier (Red), and Orange Indien (Orange) in the "D" J. Herbin Fountain Pen Ink. 
Plus you'll find more 10ml bottles of this vibrant fountain pen ink in:
• Eclat de Saphir (Blue) • Ambre de Birmani (Amber Gold) • Vert Empire (Empire Green)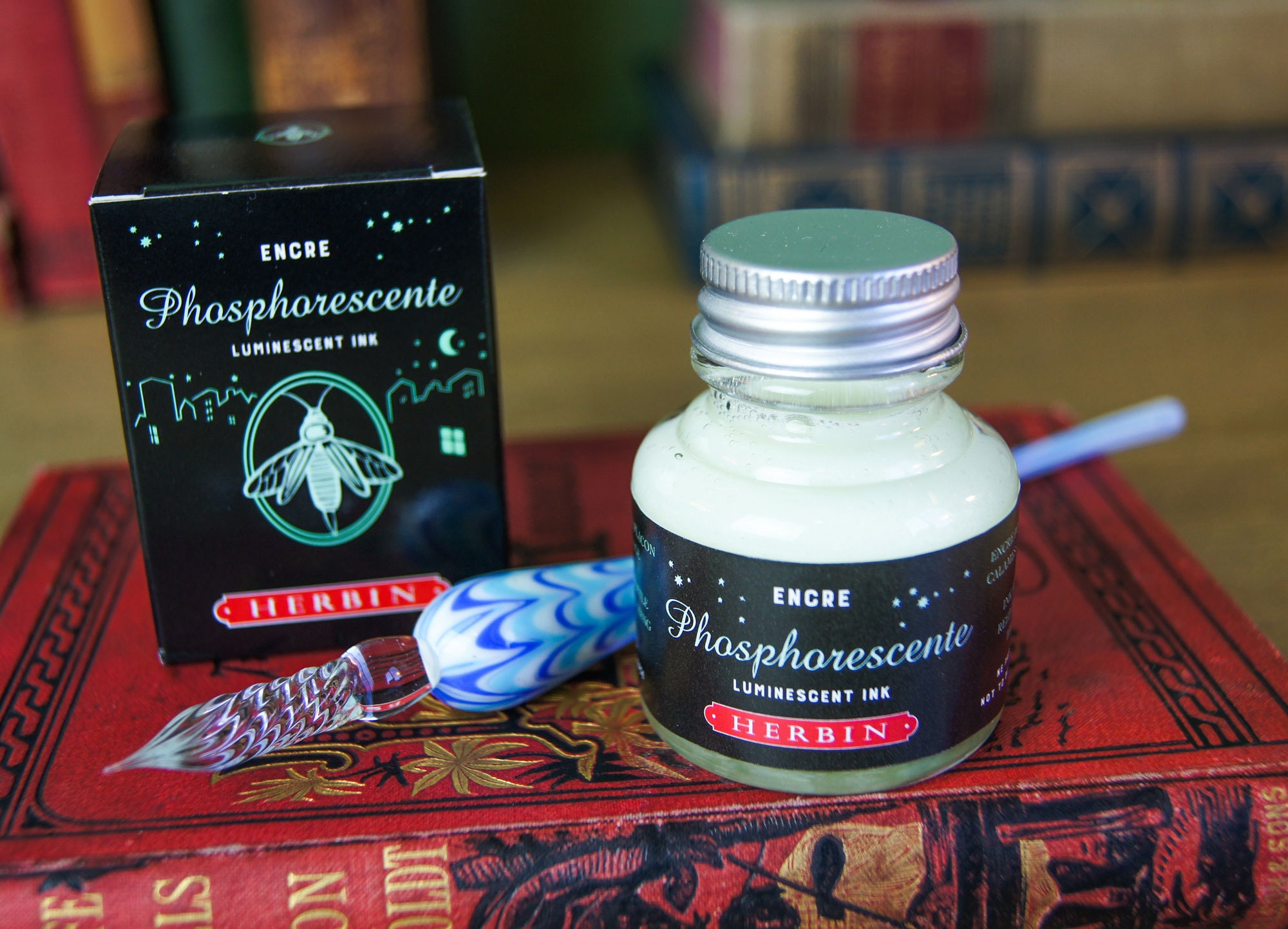 We've also restocked our ever popular J. Herbin Phosphorescent Ink just in time for Halloween! 
We've added more pads of fine art paper from Italian manufacturer Fabriano. This includes more watercolor, bristol and Fabriano Unica, a fantastic all-purpose drawing, calligraphy, printmaking, and water media paper. This paper is on sale with a 20% off discount. 
In our Optical Devices section, you'll find more magnifying glasses for your office or studio. 
We'll be adding more products every week. Please check back!